​

SUCCESS STORIES

Sueayne Rennie
Patricia Jejune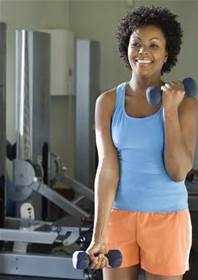 Following FIT2THEMAX's program is a great way to achieve success if weight loss and physical fitness are your goals. Not only do you get an easy to follow meal plan that adjust as you go through different stages but you also get a great trainer. She pushes you to your full potential even though you yourself might not know where that is. Her knowledge is prodigious in all things fitness. Added to all that she's a great person to be around and makes working out fun even for those who never thought it could be.

I have had the opportunity to have Maxine as Fitness Expert  and there is only one thing to say about her work  phenomenal. She have thought me how balance diet and exercise, due to her professional training I have lost 3 inches off my waist and lost about 15 pounds in just two weeks and I have continued to keep the extra pounds off. Thank you Maxine
I owe a lot to Maxine's approach to training. I have been training with Maxine since 2010. She's high energy, positive, knows when to push and never critizes. Every session ends on a high note, focusing on a particular success for the day. I also attend her boot camp. Her excellent balance approach to coaching suits me well and has proven motivating.

Ms. Rolle has trained my daughters, Andrea (18 yrs.) and Valerie (13 yrs.) as apersonal trainer at the Point of Aventura's gym for several months. She designed programs for my daughters to follow. Her guidance on proper food in-take, works. She constantly monitors my daughters training sessions, and encourage them to achieve their fitness goals. Asa coach she is effective.